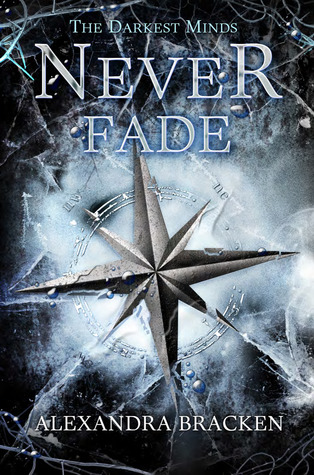 I was putting off reading this one until it was a little closer to the publication date of the third one but my master plan was foiled when the release date of the last one, In the Afterlight, was moved from September 16 to October 27. Bummer!
I was so glad to catch up with the characters I fell in love in The Darkest Minds and the following novella, In Time. Happily, there were a few new characters for me to adore in Never Fade. The action continues in this installment of the trilogy but it's not without substance. I've thoroughly enjoyed "watching" the characters in this trilogy grow and develop as they continue to find ways to survive the tragedy that has befallen them. The premise of the plot line is not lost in the excitement. Bracken masterfully continues to bring readers back to the heart of the story without losing the momentum she created in The Darkest Minds. I continue to anxiously await the release of In the Afterlight!
You will find an official plot line description at: https://www.goodreads.com/book/show/16150830-never-fade?from_search=true.